Rani Ki Vav: Learn about this historical place of Gujarat whose photo is on 100 rupee note
There are many wonderful tourist places in Gujarat, there are many historical places that attract tourists.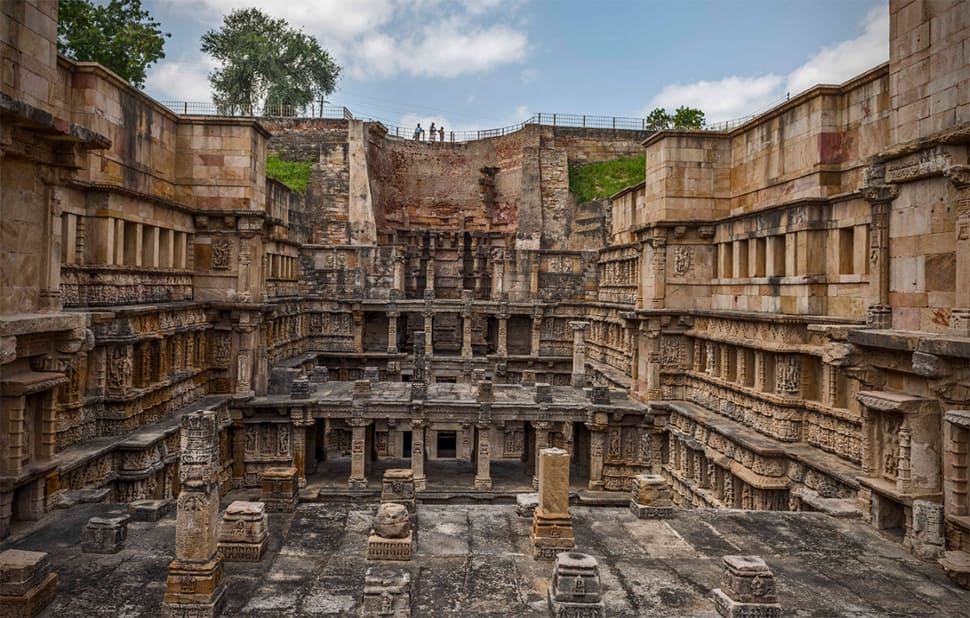 There are many wonderful tourist destinations in Gujarat, there are many historical places that attract tourists, one of which is Ranaki Vav i.e. Queen Vav of Patan. This beautiful historic site was built in the 11th century in memory of a king. It is 64 meters long, 20 meters wide, and 27 meters deep. There is also a 30 km long mysterious tunnel in this Vav, which leads to Siddhpur in Patan. The carvings of the historical Vav, and the beauty of the artefacts make the visitors very happy and also acquaint them with the history. Learn some interesting things about it in particular.
In India you will find many buildings that kings built in memory of their wives. But Raniki Vav is different than all. It was built by Queen Udayamati of Solanki dynasty in the year 1063 in memory of her late husband Raja Bhimdev.
If you look at Vav's architecture, it will look like an inverted temple. The fact is that the Ulta temple is designed in such a way that there are seven storey CDs which are beautifully carved with mythological and religious ideas. Vav is about 30 meters deep. There are ancient and religious paintings in beautiful carvings. Every building has a secret to someone, in the same way this Vav is also. At the bottom of the Vav is a gate with a 30 meter long tunnel inside. The tunnel opens at Siddhpur, which is very close to Patan.
It is believed that about 5 decades ago, medicinal plants and stored water were used in Vav to cure viral fever and other ailments.
More than 800 statues are carved in the inner walls of the Vav. There are beautiful carved idols of Lord Vishnu on the walls and pillars. Other idols include idols of sages, nymphs, and Brahmins.
પાટણમાં બનેલ ડાયનાસોર પાર્ક નો અદભુત નજારો જુઓ અહીં થી
Rani Vav is a historical heritage. Which was built by Rani Udayamati in memory of her late husband Raja Bhimdev. Now you can see his photo printed on the back of 100 rupee note.
Click Here To Read In Gujarati
Ranaki Vav, a World Heritage Site in Patan, has been one of the UNESCO World Heritage Sites since 2014. Which is protected by the Archaeological Survey of India (ASI). If you are going to Patan then Raniki Vav is a must see. Which shows the craftsmanship of the artisans of that time. The Jain temple and Sahastralinga lake in Patan are also worth seeing.