Padma awards to 5 Gujaratis: Padma Shri to former CM Keshubapa, Kanodiabandhu and Father Wallace, and poet Daad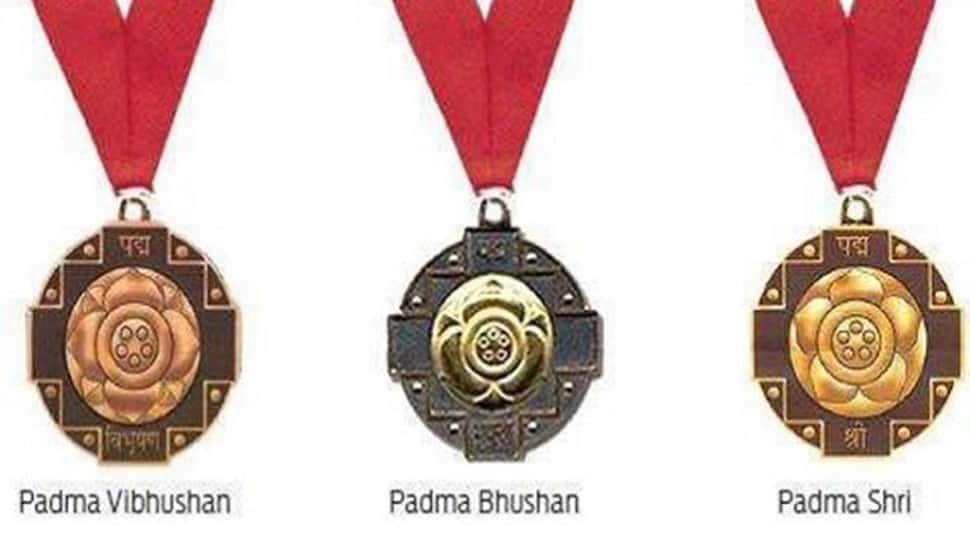 Padma awards to 5 Gujaratis
5 Gujaratis receive Padma awards
The Padma Award was announced by the Government of India. In which a total of five Gujaratis were awarded Padma awards. In which five awards came from Gujarat. In addition, Keshubhai Patel (Keshubapa) was posthumously awarded the Padma Bhushan. Apart from this, Mahesh-Naresh Kanodia was awarded the Padma Shri award. Dadudan Gadhvi (Poet Daad) was awarded the Padma Shri.
The Central Government has announced the Padma Award for the year 2021. A total of 5 Gujarati celebrities, including former Gujarat Chief Minister Keshubhai Patel and Savaya Gujarati Father Wallace, have been honored with the Padma Award. Keshubhai Patel was posthumously awarded Padma Bhushan while Mahesh Naresh Kanodia Beldi was posthumously awarded Dadudan Gadhvi, Dr. Chandrakant Mehta and Father Wallace (posthumously) have been awarded the Padma Award.
The Padma Award 2021 was announced by the state government on the eve of Republic Day to the dignitaries of the country for their outstanding contribution in various fields. In this list of the Government of India, 119 dignitaries will be awarded annually. 5 Gujaratis have also been included in these awards. Which is a proud moment for every Gujarati.
Padma Award-winning Gujaratis ...
(1) Keshubhai Patel - Padma Bhushan
(2) Mahesh-Naresh Kanodia - Padma Shri
(3) Chandrakant Mehta - Padma Shri
(4) Dadudan Gadhvi (Poet Daad) - Padma Shri
(5) Father Wallace - Padma Shri
A young man born in Spain proved to be a good Gujarati
A child was born on November 4, 1925, in Logrono, Spain. Named after his father, Wallace Kalos Joseph. Mother's name is Maria and father's name is Joseph. His father died when he was only 10 years old. He did SSC in 1941. He did BA with Greek subject in 1945 and graduated for the second time in 1949 with philosophy subject. He did his MA in Mathematics from Madras University in 1953. The Spanish Civil War forced him to leave home and stay in the church as a refugee. Impressed by the church, she was baptized at the age of 15. He wrote many books in Gujarat and lived as a Gujarati. He passed away on November 9, 2020.
Keshubhai Patel is a strong leader of Saurashtra and called Bhishmapitamah of Gujarat
Keshubhai was born on 24 July 1928 in Visavadar, Junagadh district. Keshubhai faced many difficulties in public life. Don Latif of Ahmedabad was challenged by going to his home ground Poptiyawad. Keshubhai reached the post of Chief Minister by ringing the bell of the grain mill. During the masonry work of Machchu 1 Dam, at the age of 15, he was running a grain mill there.
In Saurashtra, he was known to all as Keshubapa. He was invincible at the Visavadar seat. He passed away on October 29, 2020. In 1990, the BJP reached an agreement with Chimanbhai Patel's party, the Janata Dal. With Chimanbhai's party having 3 more seats, he became the Chief Minister and Keshubapa became the No. 2.
Click To View Gujarati
Brother Kanodia on an infinite journey of 2 days
Mahesh and Naresh Kanodia are originally from Canada. Kanada village is located in Chanasama taluka of Mehsana district. From Canada to Patan, from there to Ahmedabad, and from there to Mumbai.
Struggling to shape his career. Maheshkumar & Party became very famous. From there it reached Parliament. Singer-musician Mahesh Kanodia passed away on October 25 and Naresh Kanodia also went on an endless journey on October 27.